Rumours
Written by Neil Simon
Directed by Karen Carleton
Performed in Pavilion Theatre, Dun Laoghaire from 4 to 7 February 2004
This farcical play by Neil Simon starts with several affluent couples gathering in the posh suburban residence of a couple for a dinner party celebrating their host's tenth anniversary. Sounds not out of the ordinary, but then.....
The cast of 'Rumours'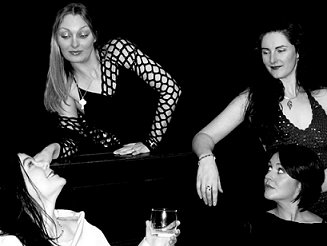 Antoinette Fahey (Cookie Cusack), Joanne Keane (Connie Cooper) Lisa Walsh (Chris Bevans), Ciara O'Byrne (Claire Cummings)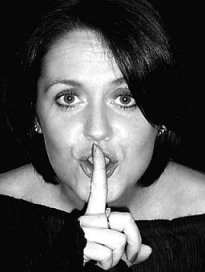 Claire Cummings - Ciara O'Byrne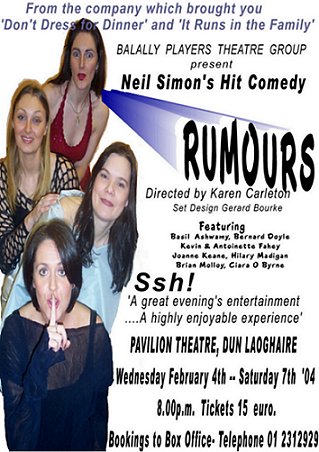 Poster for 'Rumours'


About the show
A wry affectionate look at marriage and relationships, written by Neil Simon as a kind a catharsis after his third divorce, each character in 'Rumours' is in pain from some kind of minor physical injury, but is more concerned about status, career and avoiding any potential bad publicity.

Charlie Brooks is the Deputy Minister of Finance. He and his wife Vivian have invited four couples over to celebrate their tenth wedding anniversary.

The first couple, Ken and Chris arrive to find Charlie injured, a bullet in his ear and Vivien missing. As Charlie's barrister, Ken decides on a cover-up, which gets progressively more difficult to sustain as more guests arrive and nobody can remember who told what to whom.

Amoung the guests are Charlie's tax consultant Len and his wife Claire. Len has perhaps good reason to avert a scandal, as has Ben Cooper, a promising politician, soon to be TD for the area. Ben's extremely jealous wife , Connie and Eamonn, Charlie's analyst, whose wife Cookie is a TV chef completes the picture.

Events begin to spin out of control when the gardai arrive in the person of Sergeant Cunningham and Garda Casey. 
Cast

Chris Bevans
Ken Bevans
Claire Cummings
Len Cummings
Cookie Cusack
Eamonn Cusack
Connie Cooper
Ben Cooper
Sgt. Cunningham
Garda Casey
Lisa Walsh
Kevin Fahey
Ciara O'Byrne
Basil Ashmawy
Antoinette Fahey
Brian Molloy
Joanne Keane
Gary Wall
Bernard Doyle
Hilary Madigan