Happy Birthday Dear Alice
Written by Bernard Farrell
Directed by Jean Monahan
Performed in Mill Theatre 26 to 29 March 2008
Bittersweet play at the Mill
The Bernard Farrell play 'Happy Birthday Dear Alice' was in the Mill Theatre from Wednesday 26 to Saturday 29 March 2008. The production, which was directed by Jean Monahan, was a great success - filling the theatre with capacity audiences that laughed and cheered Alice and the rest of her 'funny peculiar' family.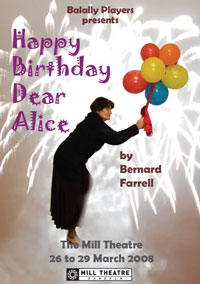 Behind the balloons, cake and candles that decorate Alice's birthday, playwright Bernard Farrell takes a close look at that great institution, the foundation of our society and the rock on which all our lives are built and sometimes crumble - the family.
If you've ever thought, or pondered as someone said "let's put Mammy in a home", you'll connect with the sharp pointed wit penned in the pages of this play.
As it makes you smile, laugh and sympathise with the members of a dysfunctional family conspiring to put Alice into a nursing home, the play gives a voice to the elderly.
And it does it with Farrell's usual wit, panache and style.
The play, which questions the nature of the family itself, delivered a great evening's entertainment that was both hilarious and touching.


Bernard Farrell
Bernard Farrell was born in Sandycove, Co Dublin.

His writing has been translated into several languages and has been produced in the United States, Canada, UK, Belgium, Holland, Finland, Sweden, Spain, Germany, and Australia. He was the Anglo Irish Bankcorp sponsored Writer in Associatation, Abbey Theatre for 1996-1997. One of his many awards is The Rooney Prize for Irish Literature.

He is a member of Aosdána, and lives in Co Wicklow.
Cast

Alice
Barry
Sandy
Cormac
Barbara
Jimmy
Margaret Toomey
Oran Ó Rua
Judy McKeever
David Foley
Hilary Madigan
Jack Kelly
Crew

Stage Manager & Facilitator
Assistant Stage Manager
Stage Design and Costumes
Make-up
Sound
Lighting
Production Assistants

Stage Construction

Programme
Publicity

Patrick Hand
Doris Cullen
Dympna Murray
Teresa Dempsey
Gary Wall
Barry Donaldson
Caroline Williams and
Francesca Torreggiani
Brian Dempsey, John Carleton, and
Patrick Hand
Declan Brennan and Doris Cullen
Muriel O'Hagan and Joanne Keane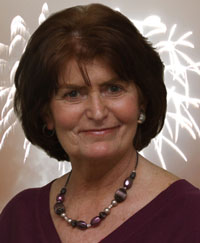 Margaret Toomey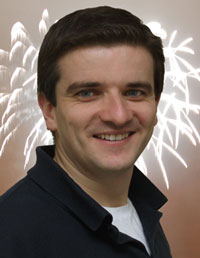 Óran O'Rua
Judy McKeever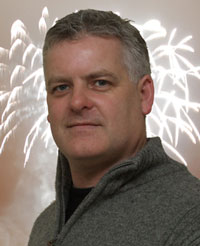 David Foley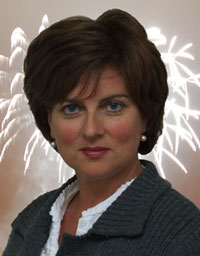 Hilary Madigan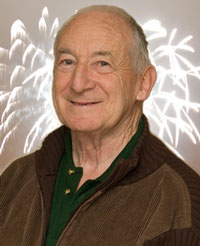 Jack Kelly


Programme
The programme for the play, which features profiles of the cast and credits the crew, is available here as a PDF file. The file format and requires Adobe Reader (see Links_page). To save a copy of the file (465KB), right-click on the link and choose "Save Target As...", "Save Link As...", or a similar option.
Bernard farrell's plays for theatre include:
I Do Not Like Thee, Dr. Fell (Dublin, The Abbey Theatre, 1979);
Legs Eleven (Moving Theatre, 1979);
Canaries (Abbey Theatre1980);
All In Favour Say No! (Abbey Theatre, 1981);
Petty Sessions (Abbey Theatre, 1983);
Don Juan (adapted from Moliere, Abbey Theatre, 1984);
Then Moses Met Marconi (Dubliln, TEAM Theatre, 1984);
All The Way Back (Abbey Theatre, 1985);
1-2-3 O'Leary (Grips, Berlin, Dublin, Gate Theatre 1985);
Because Just Because (TEAM, 1986);
Say Cheese! (Abbey Theatre, 1987);
Forty-Four Sycamore (Waterford and Dublin, Red Kettle, 1992);
The Last Apache Reunion (Abbey Theatre, 1993);
Happy Birthday, Dear Alice (Waterford and Dublin, 1994, 1995);
Stella by Starlight (Dublin, Gate Theatre, 1996); and
Lovers At Versailles (Abbey Theatre, 2002).
His television drama includes:
Lotty Coyle Loves Buddy Holly (RTÉ, 1984); with Graham Reid, Foreign Bodies (BBC, 1985-1988);
Glenroe (drama series, RTÉ); Radio Waves (RTÉ/BBC 1995).
His radio drama includes:
Gliding With Mrs Gleeson (BBC and RTÉ);
The Scholarship Trio (RTÉ);
The Final Whistle (RTÉ);
When Mr Kelly Met Mozart (RTÉ);
The Day Grandpa Disappeared (RTÉ);
The Year of Jimmy Somers (RTÉ entry for 1987 Prix Italia);
The Final Whistle (RTÉ entry for 1992 Prix Italia).