Melody - in Monaco
Written by Deirdre Kinahan
Directed by Gary Wall
Performed in Mondial du Theatre (World Festival of Theatre) in Monaco
One Act Festival Winner in 2006 represented Ireland in Monaco in August 2009
Balally Players was chosen to represent Ireland at the Mondial du Theatre (World Festival of Theatre). This official festival of the International Association of Amateur Theatre has been held every four years since 1957 and once again the 2009 event was in the Principality of Monaco during the month of August.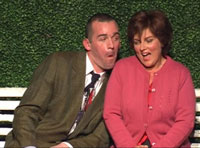 Geoffrey O'Keeffe and Hilary Madigan
The play selected to represent Ireland was 'Melody' by Deirdre Kinahan.
The production was directed by Gary Wall and the two cast members were Geoffrey O'Keeffe and Hilary Madigan (right) seen here in a scene from the Mill Theatre production.
The play won the National One-Act Festival in 2006 and full details on the play, the cast and crew as well as the competition win are in Past Performances.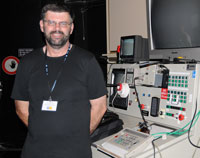 Patrick Hand
The play was performed in The Mill Theatre Studio on Friday 14 and Saturday 15 August in preparation for the performance in the World Festival of Theatre representing Ireland in Monaco. The travelling troupe set off the following week for the small sovereign city-state of Monaco on the Mediterranean Sea.
The 33,000 population in the 2 km² principality of Monaco was swelled (and wowed!) at the Mondial du Theatre by amateur dramatists from all over the world, including our own Balally Players. Patrick Hand (right) was Stage Manager in Monaco.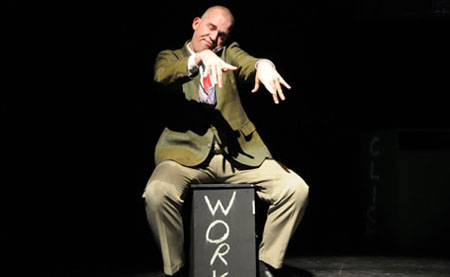 Geoffrey O'Keeffe performing in 'Melody' on the Monaco stage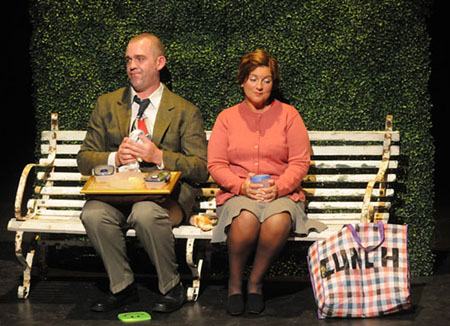 Geoffrey O'Keeffe & Hilary Madigan in 'Melody' at Mondial du Theatre
The aim of the Mondial du Theatre is to host a variety of performances that reflect the cultural diversity of international amateur theatre and to present examples of high quality amateur work from around the world. The event, at which Balally Players performed, was the Official Festival of the International Amateur Theatre Association AITA/IATA asbl and it took place from 17 to 26 August 2009. Balally Players performed on Monday 24 and Tuesday 25 August with India and Peru. The final evening took place on the terrace of the Casino of Monte Carlo. The Festival Village was located in the Auditorium Rainier 111. Around 20 members of Balally Players travelled to Monaco in support of the cast and crew.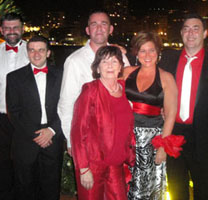 Patrick Hand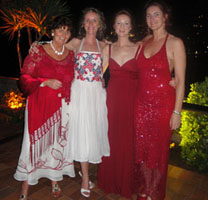 At the Red & White Ball in Monaco
A soirée at the Red & White Ball in Monaco followed by ceol agus craic at a very Green & White Irish Night!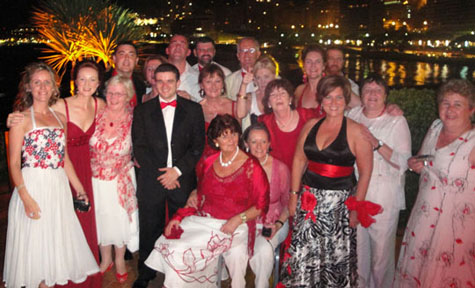 Members of the group grace the 'Red and White Soiree'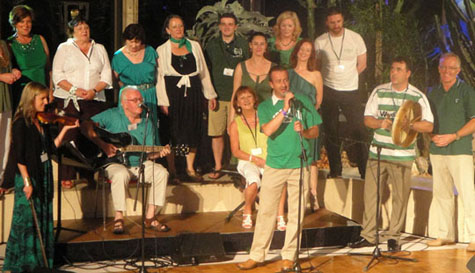 At the Red & White Ball in Monaco

The Balally Players group at Mondial du Theatre in Monaco, August 2009