Enchanted April
Written by Matthew Barber
Directed by Karen Carleton
Performed in Airfield Gardens, Dundrum, Dublin: April 2005
It's April in Italy, and anything can happen...even love.
This slow-paced gem is about the civilising influence of Italy on beleaguered Londoners both male and female and has it's own civilising influence on the viewer.
When four women rent a chateau on a remote Italian island around 1920 to try to come to grips with their lives and relationships, they explore the differences in their personalities, reassess their goals, and reexamine their relationships in a sisterly fashion.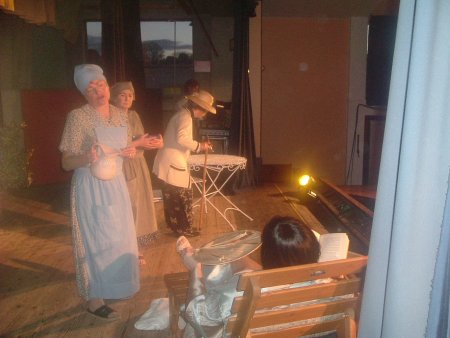 Members of the cast on the set in Airfield House. (l to r) Mary Ryan, Jean Monahan, Muriel Caslin-O'Hagan and Deirdre Ward
Two versions of the programme for this production are available for downlaod as PDF files:
For printing: (file used for printing the programme) 904KB
For viewing on screen: (reduced quality pics & default font) 302KB


Note
In the programme for this production, Director Karen Carleton wrote "In 1921, Elizabeth Von Arnim's best-selling novel, Enchanted April, dwelt on two women with one foot in the old kirche-kuche-kinder society. It also managed to focus on the broader unsettled feelings engendered by World War 1. It is the promise of an uplifting experience to erase the sadness and confusion in the wake of the war and major social changes that explains the story's enduring appeal. Major social changes, not least in the Ireland of the early 21st century, make a little 'enchantment' a necessary joy, a way in which we may keep in touch with the world and each other".
Cast

Lotty Wilton
Rose Arbuthnot
Mellersh Wilton
Frederick Arbuthnot
Lady Caroline Dester
Mrs Fischer
Antony Wilding
Costanza
Francesca
Claire O'Neill
Sinead Donovan
Gary Wall
Geoffrey O'Keeffe
Deirdre Ward
Muriel Caslin-O'Hagan
Sean Murphy
Mary Ryan
Jean Monahan
Crew

Director
Stage Manager
Costume
Lighting
Sound
Karen Carleton
Patrick Hand
Dympna Murray
Paul Macken
Hilary Madigan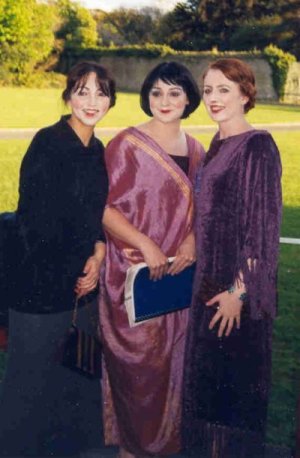 Sinead Donovan, Deirdre Ward and Claire O'Neill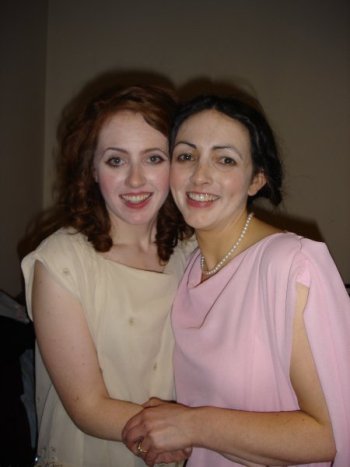 Claire O'Neill and Sinead Donovan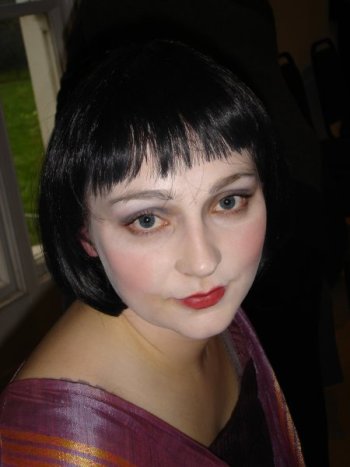 Deirdre Ward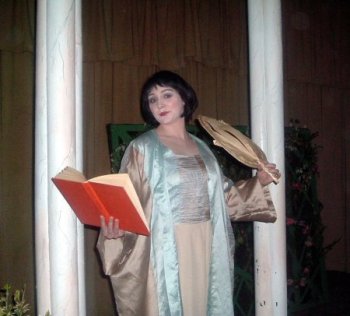 Deirdre Ward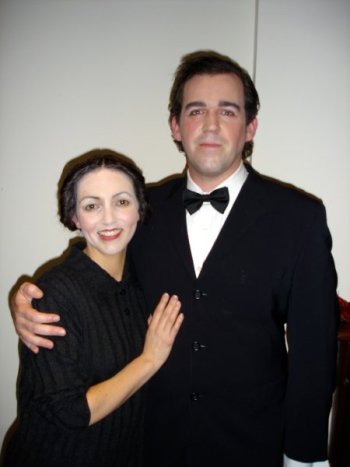 Sinead Donovan & Geoffrey O'Keeffe