Great Expectations
Auditions 15 & 17 Oct 2018 – Queen of Angels School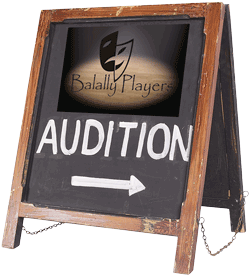 Auditions for the stage adaptation of Charles Dickens' classic novel 'Great Expectations' adapted by Jo Clifford will be held in Queen of Angels Primary School, Blackthorn Drive, Wedgewood, Dublin, D16 AX05
Two evenings of auditions have been arranged for: Monday 15 October from 8pm to 10pm and Wednesday 17 October from 7:30pm to 10pm with call backs on Mon 22 October.
There are lots of roles - something for everyone in this exciting adaptation of the classic play.
Male roles
Older Pip - Pip is the central character / narrator of the story - these are his memories as an older Man (40+)
Pip - Pip as a young man in London (20's)
Joe- Pip's brother in Law , a gentle man , blacksmith and the "heart " of the play (40+)
Magwitch – The escaped convict who crossed paths with Pip and who sets everything in motion.(30's-40+)
Mr Wopsle - An self serving friend of Pip's sister Mrs. Joe (30+)
Jaggers - A successful and severe London Lawyer(40+)
Wemmick – Jagger's assistant (20's - 40's)
Herbert Pocket – Pip's roommate and " tutor" in London( 20+)
Bentley Drummel – an unlikable character who will be Estella's husband (20s-40s)
Female roles
Young Pip - Pip as 12 year old boy
Estella - The adopted daughter of Miss Havisham and her "weapon" against the Men of the world (20+)
Miss Havisham - A mysterious woman who stays within her crumbling mansion dressed in her wedding dress which she has worn since her heart was broken many years beforehand ( 40+)
Mrs. Joe - Pip's sister, a sometimes cruel and unsympathetic woman (30+)
Biddy - The opposite of Mrs. Joe - a likable , sympathetic friend to Pip and Joe (20's-30's)
Molly - A Servant , revealed to be Estella's birth mother ( 30's-40's)
Ensemble - various unspecified ages
Sarah Pocket
Camilla
Cousin Raymond
Servant
There will be some doubling of roles as: Supplicants / Londoners / other roles.
The play is directed by Brian Molloy. For more information about the show or getting involved in one of the many capacities required, contact Brian at brian.dreamlines @ gmail.com

Christmas at Marlay
Rehearsals start for shows from 12 to 15 December 2018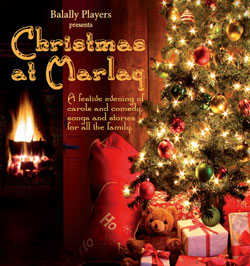 Following auditions in St. Tiernan's Community School, Parkvale, Dundrum, on Tuesday 18 September for 'Christmas at Marlay', director Teresa Dempsey has begun working with the performers who will bring the various short sketches, poems, songs and stories to the ever popular variety shows from Wednesday 12 to Saturday 15 December in the wonderful setting of Marlay House.
For more information about the show or getting involved in one of the many capacities required, contact Teresa at teresademp @ hotmail.com

Open Night – Wed 5 Sept 2018
dlr Mill Theatre, Dundrum Town Centre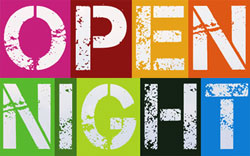 We were delighted to welcome new and old members of Balally Players to our Open Night on Wednesday 5 September at 8pm in the dlr Mill Theatre.
All members are encouraged to take advantage of the opportunities for theatre training that are included in the plans for workshops during the coming year. We also hope that you can join us on stage, back stage, front of house, on an outing, at our table quiz or as an audience member between now and next summer.
For more on the plans discussed at the Open Night in September, you can read a summary here in a Calendar of Events PDF file.

Autumn plays cast
'The Giant Killers' & 'The Flattering Word'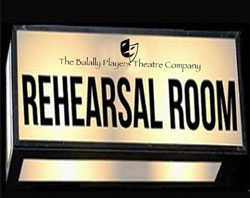 Autumn rehearsal schedule set
Gary Wall is directing 'The Giant Killers' by Eve and Andrew Pearson-Wright as our entry for the One Act Drama Festival.
'The Giant Killers' is a heart warming David vs Goliath tale that has never been performed on the One Act Circuit.
'The Flattering Word' is the One Act comedy which will accompany 'The Giant Killers' in the dlr Mill Theatre Studio from 11 to 13 October 2018. Well done to those cast:
Reverend Loring Rigley - Brendan Dunne
Mary Rigley - Máirín O'Sullivan
Mrs Zooker - Doris Cullen
Eugene Tesh - Brendan O'Sullivan
Lena - Aisling Ní Fhoghlu
Many thanks to all who came to the auditions. Lots of help will be needed with the plays. If you'd like to be involved please email the directors: Gary Wall at gwgwgw @ hotmail.com and Aisling O'Leary at aislingroseoleary @ gmail.com

Balally Players AGM
Wednesday 18 July 2018 – Dom Marmion Hall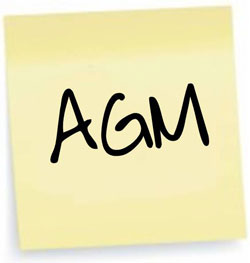 Dom Marmion Hall, Dundrum 18 July 2018
The Balally Players Annual General Meeting was held in the Dom Marmion Hall, Sandyford Road, Dundrum on Wednesday 18 July 2018 at 7:30pm.
It was good to see so many of our 70 members at the Balally Players' AGM on Wednesday 18th July and to review the busy and productive year just past. Having 3 Full Length Plays, 2 One Act Plays, a Christmas Variety Show, 2 Workshops, 2 'From Page to Stage' nights and numerous outings in one year is a testament not only to the dynamism of the directors, actors and crew but to the generosity of spirit and the willingness to help out of so many in our 'drama family'.
Balally Players Programme 2017-2018
5 Sep Mask Workshop with Ruth Lehane
Open Night in dlr Mill Theatre 6 Sept 2017.
5-7 Oct 'At the Hawk's Well' by W. B. Yeats directed by Aoibhinn Finnegan & 'PVT Wars' by Jamie McClure directed by Lorcan Dunne in the dlr Mill Theatre Studio.
4 Nov - Container clearout coordinated by Aoife Braiden.
Oct - Dec 'At the Hawk͛'s Well' won numerous awards on the One Act Circuit and won the Harlequin Award for the Ensemble Music at the One Act All Ireland Finals in Letterkenny 3 Dec 2017. Music director Jacqueline Wall.
4 Nov - Group outing to Naas One Act Festival.
17-19 Nov Dundrum One Act Drama Festival directed by Fiona Walsh
Christmas at Marlay 5-9 Dec 2018 directed by Teresa Dempsey
13 Jan 2018 Outing to 'The Red Shoes'. Gate Theatre and dinner in Roly Sauls, Dundrum
26 Jan 'PVT Wars', Bray One Act Festival
6-10 Feb 'Of Mice & Men' by John Steinbeck directed by Kate Canning
22 Feb - Social Night in Dundrum House
20 Mar - Comedy workshop with Eric Weitz
14- 16 & 21-24 Mar 'Little Gem' by Elaine Murphy, directed by Karen Carleton
10 & 12 Apr 'From Page to Stage' evenings directed by Aoibhinn Finnegan
17 May - Bon Voyage to Judy McKeever
30 May - Quiz night in Dundrum House led by Quizmaster Barry O'Connor
3-7 July 'Much Ado about Nothing' by William Shakespeare directed by Brendan Phelan, outdoors at St. Enda's Park (Pearse Museum)
The Chairman thanked all who contributed to such a successful year - directors, actors, backstage, supporters, venues (dlr Mill Theatre, St. Enda's, Marlay House), DLR Co. Co. (for grant), and made special mention of Dympna Murray (Costume design), Pat Hand (Set construction & crew) and Declan Brennan (Webmaster). She thanked the outgoing Committee for all their hard work.
The Committee elected for the 2018-2019 year is as follows:
Joanne Keane (Chairman), Doris Cullen (Secretary), Aoife Braiden (Treasurer). Committee Members: Mark Coen, Sinead Donovan, Patrick McCarry and Eimear Smyth.
For more see the About page.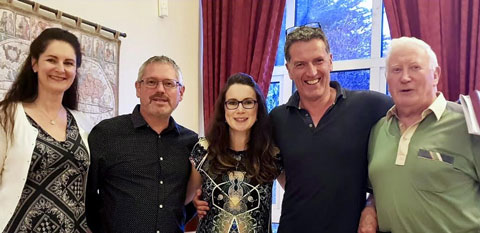 Outgoing members of the 2017-18 Committee (l-r): Joanne Keane (Chairman), Barry O'Connor, Aoibhinn Finnegan, Brendan O'Sullivan and Tony McGettigan. [Photo: Brendan Phelan]

Plans for the coming year
Plays and Programmes for 2018-2019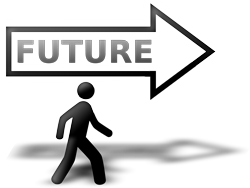 Announcements at AGM – July 2018
With the ink barely dry on the Committee's report for 2017-2018, preparations are well underway for the 2018-2019 season.
Gary Wall has kindly agreed to direct 'The Giant Killers' by Eve and Andrew Pearson-Wright as our entry for the One Act Drama Festival. For more information, see the AUDITIONS panel at the top of this page.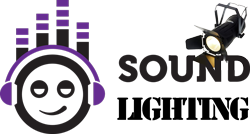 Training for Theatre Operators
A need for more technical expertise within the group has been identified. Quote "We need more Sound men in the group". To this end any Balally Players' members who would like to attend the 2 day 'Technology and the Stage Course' on Lighting and Sound at the Lir Theatre – Sat 11 and Sun 12 Aug from 10am to 5pm – will be subsidised to the amount of €100 each. This is an investment in the skill set of the group and the idea is that you can be called on for assistance during the year.
More information about the course is on the Lir website.
Check with Aoife Braden (Treasurer) aoifebraiden @ gmail.com for details regarding payment.

DLI Summer School
Two Half Scholarships for 2018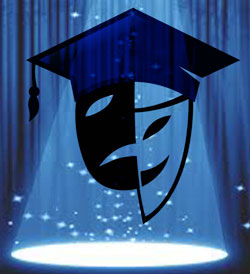 University of Limerick 28 July to 4 August
The Balally Players Committee is very happy to announce that it is awarding two half scholarships (half of the fee) for the annual Drama League of Ireland Summer School in University of Limerick from 28 July to 4 August 2018. The full residential cost of the week is €450 and the scholarship will cover €225 of that cost. More details of the Summer School can be found at www.dli.ie
Applications for the scholarships, setting out a brief explanation of why you feel it should be awarded to you, should be submitted to the Committee chairperson or secretary (email form is on the Contact page) by 25 March at the latest. A decision, based purely on the submissions, will be made very shortly afterwards by the Committee and that decision will be final. It will be the responsibility of the persons awarded the scholarships to book their own places on the School.
Note: Only currently fully paid-up members of Balally Players may apply.

Balally Players Member Events
What's planned throughout the year (Sep to Jun)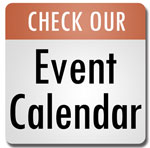 A summary of the main group activities that are planned for the next six months and a record of the previous six months.
Most of the events and activities organised by the group are listed in the Calendar of Events.
To keep up to date, and transfer the details into your own diary, keep an eye on the calendar, which is updated each month.
The categories of entries in the calendar include Performances and Member Events. For some of the bigger shows, if the production team chooses to use the calendar, it will also include dates for rehearsals.

Some useful resources from the Links page
For more useful places to visit on the Internet, including maps for rehearsal venues, see the Links page.
dlr Mill Theatre - Front of House volunteers needed
In return for access to the facilities at the dlr Mill Theatre for specified periods each year, the amateur drama groups in the areas around Dundrum provide volunteer support for Front of House. Several members of Balally Players give some of their time each month. To share the workload as evenly as possible, there is a need for volunteers to admit the audience and show them to their seats, if necessary.

If you can give one evening each month to help at the theatre (from 7:20pm), please contact the Manager (Kate Canning) through the dlr Mill Theatre office on 01-296 9340.
Annual Subscriptions — a little goes a long way

Keeping our growing programme and group alive and well requires the modest subscription associated with membership. It also covers the insurance that each member must have before they can be permitted to participate in staged events.
Full details on the cost of membership are in the Frequently Asked Questions section of the About page and Treasurer, Aoife Braiden, can answer any questions about the Annual Subscription payable by each member of the group and accept payment, when in attendance at rehearsals and events. Alternatively, you can contact the Treasurer using the following email address: balallyplayerstreasurer @ gmail.com
For details on ways to pay your Membership Fee, see this summary of Payment Options in a PDF file which you can download.
Mailing List

In addition to a record of all current, paid-up members of the group (maintained by the Treasurer), Balally Players also manages a Mailing List using the services of MailChimp.com Members of the general public can subscribe or unsubscribe using the 'Join Our Mailing List' option on the Home or Contact pages. The mailing list is used to distribute emails either to Members only, or also to anyone who wishes to hear about forthcoming productions and other topics related to the group's activities and interests. It is also used to send SMS text messages to Members and sometimes to anyone who has taken the option to include their mobile phone number.
All Members should ensure that their current email address and their mobile phone number are on the list. You can check and/or change your contact details by using the 'Join Our Mailing List' option. You should also notify the Treasurer of any change to your contact details.
Search the Site
This search facility will find references to plays, people or anything else within the pages of this website. It's great for searching past performances, newsletters or text within PDF files anywhere on our website.
You may also use Google to find items, but it may not include recent entries if they were posted since the last time that Google scanned and indexed the site.
Loading