Page to Stage
Bringing stories from script to performance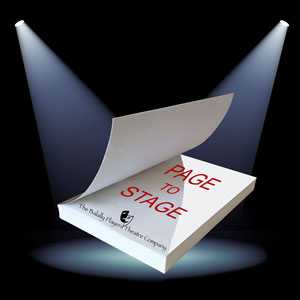 Our first page to stage evening Thursday 6 April in St Tiernans Community School, Balally.
Our first 'Page-to-Stage' evening was on Thursday 6 April in St Tiernans Community School, Balally.
The evening began with a meeting with the facilitators and then the directors outlined their plays briefly to each of three groups. Following a short reading to the rest of the group, the plays were discussed.
The dates and plays are as follows:
Thursday 6 April:
1. 'Chasing Butterflies' by Siobhán Donnellan - 1 female, 2 male Director - Jean Monahan
This play tells the story of two parents recalling the night each of them lost a child; one to death, the other to darkness.
2. 'The Real Inspector Hound' by Tom Stoppard 3 female, 7 male Director Lorcan Dunne
The plot follows two theatre critics named Moon and Birdboot who are watching a ludicrous setup of a country house murder mystery, in the style of a whodunit. By chance, they become involved in the action causing a series of events that parallel the play they are watching.
3. 'Table Number Seven' by Terence Rattigan 7 female, 3 male Director Mark Coen
This play deals with the touching friendship between a repressed spinster and a kindly but bogus man posing as an upper-class retired army officer, Major Pollock.
Our next page to stage evening will take place on Thursday 27 April, with the following plays:
'At the Hawks Well' by WB Yeats - Director: Aoibhinn Finnegan
'Effie's Burning' by Valerie Windsor - Director: Fiona Walsh
'Death' by Woody Allen - Director: Barry O'Connor

Rathfarnham Theatre Group
Auditions for romantic comedy in St. Enda's Park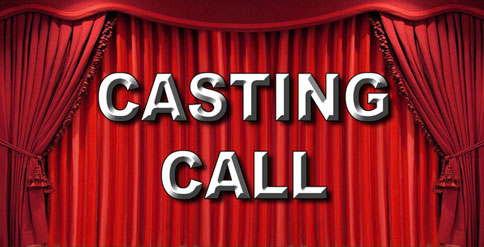 Rathfarnham Theatre Group
is looking for cast members for a Summer 2017 show.
Maria Burke-King, from the Rathfarnham Theatre Group, is looking for cast members for a show that will be staged in St Enda's Park during the summer months. The play is a short one act romantic comedy and the plan is to stage it during the month of June 2017.
Final auditions are at 8pm on Wednesday 5 April in St. Mary's Boys School, Rathfarnham.
The play is a two-hander with one male and one female character. It is a light romantic comedy in one act. The playing ages are between 25 and 45. If you are interested in finding out more, meet up with Maria in St. Mary's Boys School on Wednesday evening at 8pm.

Balally Players Member Events
What's planned throughout the year (Sep to Jun)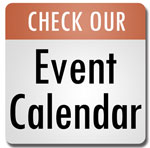 A summary of the main group activities that are planned for the next six months and a record of the previous six months.
Most of the events and activities organised by the group are listed in the Calendar of Events.
To keep up to date, and transfer the details into your own diary, keep an eye on the calendar, which is updated each month.
The categories of entries in the calendar include Performances and Member Events. For some of the bigger shows, if the production team chooses to use the calendar, it will also include dates for rehearsals.

Some useful resources from the Links page
For more useful places to visit on the Internet, including maps for rehearsal venues, see the Links page.
dlr Mill Theatre - Front of House volunteers needed
In return for access to the facilities at the dlr Mill Theatre for specified periods each year, the amateur drama groups in the areas around Dundrum provide volunteer support for Front of House. Several members of Balally Players give some of their time each month. To share the workload as evenly as possible, there is a need for volunteers to admit the audience and show them to their seats, if necessary.

If you can give one evening each month to help at the theatre (from 7:20pm), please contact the Manager (Kate Canning) through the dlr Mill Theatre office on 01-296 9340.
Annual Subscriptions — a little goes a long way

Keeping our growing programme and group alive and well requires the modest subscription associated with membership. It also covers the insurance that each member must have before they can be permitted to participate in staged events.
Full details on the cost of membership are in the Frequently Asked Questions section of the About page and Treasurer, Seán Murphy, can answer any questions about the Annual Subscription payable by each member of the group and accept payment, when in attendance at rehearsals and events. Alternatively, you can contact the Treasurer using the following email address: balallyplayerstreasurer @ gmail.com
For details on ways to pay your Membership Fee, see this summary of Payment Options in a PDF file which you can download.
Mailing List

In addition to a record of all current, paid-up members of the group (maintained by the Treasurer), Balally Players also manages a Mailing List using the services of MailChimp.com Members of the general public can subscribe or unsubscribe using the 'Join Our Mailing List' option on the Home or Contact pages. The mailing list is used to distribute emails either to Members only, or also to anyone who wishes to hear about forthcoming productions and other topics related to the group's activities and interests. It is also used to send SMS text messages to Members and sometimes to anyone who has taken the option to include their mobile phone number.
All Members should ensure that their current email address and their mobile phone number are on the list. You can check and/or change your contact details by using the 'Join Our Mailing List' option. You should also notify the Treasurer of any change to your contact details.
Search the Site
This search facility will find references to plays, people or anything else within the pages of this website. It's great for searching past performances, newsletters or text within PDF files anywhere on our website.
You may also use Google to find items, but it may not include recent entries if they were posted since the last time that Google scanned and indexed the site.
Loading