Summer Shakespeare
Killruddery Sylvan Theatre & St Enda's Park – 30 June to 9 July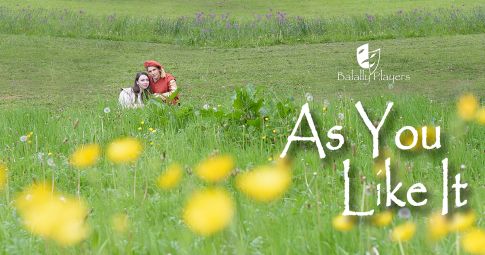 The Balally Players outdoor productions of some of the most popular Shakespeare plays return this year with performances of 'As You Like It'. The Forest of Arden will be recreated in the gardens of Killruddery House and the Walled Gardens of St Enda's Park at the end of June and early July.
The play, directed by Karen Carleton, will be performed first in Killruddery Sylvan Theatre, in the grounds of Kilruddery House, Southern Cross, Bray, Co Wicklow. The Kilruddery performances are on 30 June and 1 July.
From 6 to 9 July, the performances will be in the Walled Gardens of St. Enda's Park, Rathfarnham, Dublin 16.
See the What's On page for more information.

Over the River and Through the Woods
dlr Mill Theatre – 22 to 26 March 2022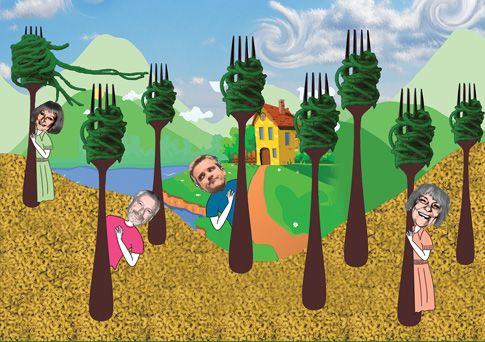 Actors and a production team from Balally Players returned to the stage in March 2022 with Joe DiPietro's hilarious comedy Over the River and Through the Woods.
Nick, a single, Italian-American marketing executive from New Jersey, routinely visits his four grandparents every Sunday for family dinner since his parents retired and moved to Florida. As their only close relative, Nick's grandparents inundate him with family tradition and lots of food. When Nick announces he is being promoted and moving to Seattle, his grandparents are devastated and quickly concoct a series of hilarious schemes to keep Nick from leaving, including introducing him to the woman of his dreams.
Directed by Brendan Phelan, the play was performed in dlr Mill Theatre from 22 to 26 March 2022.
For more, and some on-stage photos, see the What's On page.

Search the Site
This search facility will find references to plays, people or anything else within the pages of this website. It's great for searching past performances, newsletters or text witin PDF files anywhere on our website. The site is re-indexed weekly.
You may also use Google to find items on this website. However, it may not include more recent entries if they were posted since the last time that Google scanned and indexed the site.